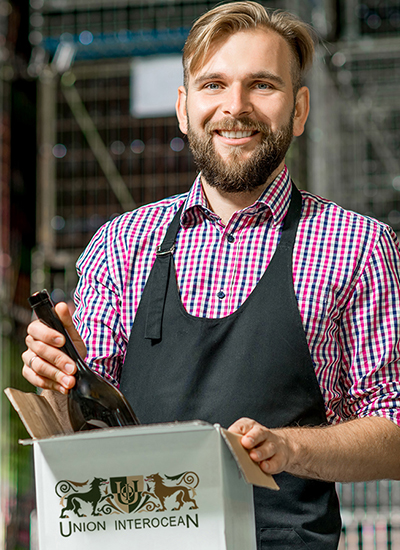 Who we are
Union Interocean Ltd. is one of the oldest and most reputable importer & distributors of alcoholic beverages in the Iraqi market. Founded in 1997, it is also the exclusive distributor of William Grant & Sons in the country.
By pouring ongoing dedication and professional expertise into our business and continuously raising the bar, we've been able to gain the trust of the biggest suppliers, wholesalers and owners of retail stores. We've also grown our team of specialized agents to cover the entire Iraqi territory and heavily invested in state-of-the-art infrastructure for our warehouses and distribution vehicles as well as the training of our staff and extensive marketing campaigns.
Today, we're proud to say we're the official distributors of the most popular brands in Iraq including Glenfiddich, Grant's, Monkey Shoulder, Ouzo 7, Ouzo Kefi, NABUCCO Wines & SEMIRAMIS Beer. We look forward to expanding our portfolio with you. Let's cheers to that!